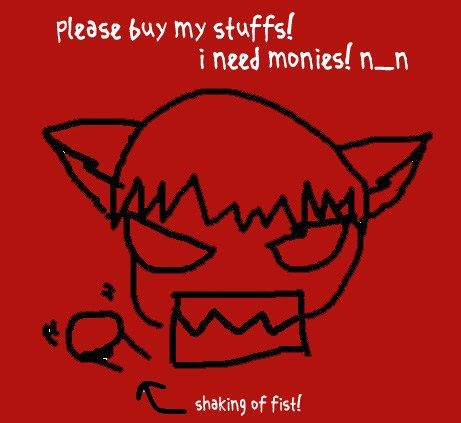 hello~ I finally decided to make a journal for selling things, hopefully it will make it less hectic n__n
If you see an item you want, just offer a price
The person with the highest offer will win the item
Prices are in US dollars
and please
do not
include shipping in your offers
PLEASE USE THIS FORMAT WHEN COMMENTING AND E-MAILING BIDS!!
ARTIST + CD TITLE
AMOUNT
LOCATION
EMAIL
example:
Pannic*ch - Zenkoku Taikai 3 Hon Ikuchi ~Free Style~
$10
CANADA (toronto, ontario)
delirious.asian@gmail.com
n___n
Friend this journal if you'd like! friends will get to see new items first!
you can contact me at delirious.asian[@]gmail.com
I accept Paypal, concealed cash, money orders and cheques.
--->
Paypal
personal accounts (fee for credit card accounts)
--->
Concealed Cash
in CAD, USD, YEN. Please hide it well and register it! I cannot be responsible for lost mail >o<
--->
Money Orders and Cheques
I don't like accepting these because my bank charges me a lot for them.
Updates
- 6/23/05 added HYDE and KAGEROU cds
- 6/26/05 added L'ARC~EN~CIEL, PSYCHO LE CEMU and MOI DIX MOIS cds
- 7/20/05 Sent out packages! if your order contained hyde, l'arc~en~ciel, malice mizer, psycho le cemu, or miyavi, then they are now on their way :D